It's almost New Year's Eve. A time when we forget all our auld acquaintances, and hopefully find some new acquaintances to push our mouths against when the clock strikes midnight o'clock in whatever time zone we find ourselves in. It's a night when you can make a years worth of bad decisions and be absolved of all your sins the next day by declaring your New Year's Resolutions or, as I like to call them, Hopeful Statements of Betterment to be Forgotten by Martin Luther King Day. To start off your New Year's Eve with at least one good decision, here are 5 NYE Events in The Bay Area.
1. VERSO-M-G
Start off the new year in a new club. VERSO is Mid-Market District's newest event space and nightlife hotspot. Their NYE event includes passed bites, a host bar, and a stellar DJ lineup including FAWKES, Shawn Steele, and G-Roy. NYE is the one night in San Francisco you can wear all those clothes you keep in the back of your closet for Las Vegas trips, so brush off your sequin anything and head over to VERSO for a night of non-stop dance partying.
If you want the best views of San Francisco, you have to leave the city, cross a bridge and turn around. There's no better backdrop for counting down the last seconds of 2015, than against the SF city skyline. And there's no better place to have that view, than the Bollywood New Year Dance Party at Treasure Island, San Francisco. Featuring balloon drop, fireworks, Photo Booth, celebrity guest DJs, and more, this Bombay Bash is a perfect way to start the new year with a Bom-Bang!
3. Thursday Night Fever
Party like it's 1970 something when you fluff up your afro, feed the fish in your clear plastic platforms, and head over to Codeword for Disco Mania New Years Eve. Dance to all the hot tunes popular back when you didn't have to worry about getting knocked into on the street by a butthead on a hover board talking on his iPhone about how Starbucks was out of soy milk that morning.
4. A Symphony Guy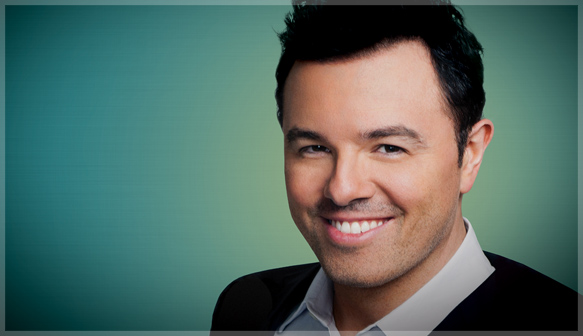 For a New Year's Eve to delight the music lovers among us, look no further than A New Year's Event with Seth MacFarlane at the San Francisco Symphony. Now you're probably thinking, "hey, isn't that the Family Guy guy who sang a song about boobs at the Oscars?" and you would be correct, but this NYE, MacFarlane will team up with the world class musicians at the Davies Symphony hall for a night of Broadway and jazz hits. Who knew a guy who makes a living making fart jokes on cartoons could class it up so much?
5. Kids Don't Know What Time Zones Are
If you want to spend New Years with your kiddies, but don't want them to stay awake and be cranky the next day, or you just have way more fun, later grown-up things to do, ring in the New Year with some other earlier part of the world at the Balloon Drop Celebration. Pick a time zone that suits your needs the best and watch your little ones experience the fun and excitement that goes with counting down and watching the balloons drop, without the toll on your sleep or social life.