In the 70s and early 80s San Francisco was the best place in America, nay, the world, to see live comedy. With our temperate weather, and historical reputation for being a place one can strike gold, literally and figuratively, there isn't a big name comedian today who hasn't graced the stages of one, or more, of our many comedy clubs. After years of temporarily losing our comedy crown to places like LA (the hotter, blonder, San Francisco of the south) and New York (the meaner, dirtier San Francisco of the East) we're slowly gaining traction again as a place where comedy legends can be born and bred. For a look back at some legends, and legends in training, who began their careers in the Golden Gated city, here are 5 comics who got their start in SF.
1. Dana Carvey
Dana Carvey grew up in San Carlos, California, attended Tierra Linda Junior High in San Carlos, Carlmont High School in Belmont, College of San Mateo, and received his bachelor's degree in broadcast communications from San Francisco State University (go Gators). Carvey didn't become a household name until his Wayne's World-ing, Church Lady-ing days on SNL but he honed his chops (get it?) at SF clubs, even meeting his future wife, Paula Zwagerman, while performing at The Other Cafe on Haight street.
2. Margaret Cho
Before Margaret Cho was an "All American Girl" she was a San Franciscan one. Born in SF in 1968, Cho grew up around all the magical weirdness that was Haight street during that time. She got kicked out of Lowell High School for bad grades, and later went to McAteer High School for the Performing Arts (now SOTA) where she discovered improv. Other members of her improv team included fellow SFers Sam Rockwell and Aisha Tyler. Cho continues to rep SF real hard, returning to The City often, to support LGBT and homeless charities.
3. 
Phyllis Diller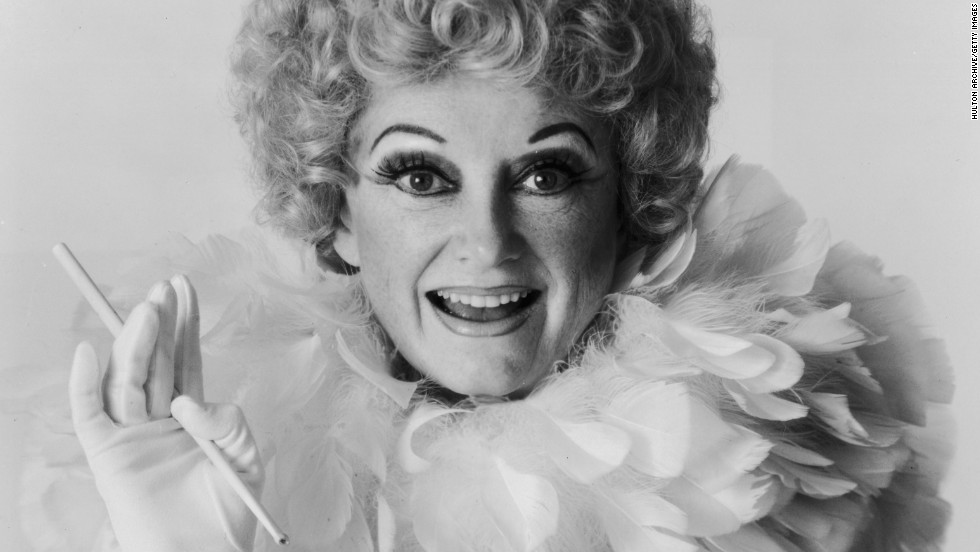 Born in Lima, Ohio, Phyllis Diller moved to Alameda in 1952 where she began working in broadcasting at KROW radio in Oakland. After working as a copywriter, music reviewing vocalist, and star of 15 minute long Bay Area television series "Phyllis Dillis, the Homely Friendmaker," Diller decided to try out stand-up comedy at the age of 37 at The Purple Onion in North Beach. Her two week long booking turned into an unprecedented 89 week straight gig. If it wasn't for the open minded, accepting culture of SF comedy club owners, Diller would never have had her chance to pave the way for funny women everywhere. Imagine a world without Whoopi Goldberg, or Ellen, or Maria Bamford… okay now stop, that world sucks.
4. Aisha Tyler
Lana Kane herself is a born and raised City Girl. After following a boy she had a crush on into an acting class at McAteer High School for the Performing Arts (sexy, brooding actor Sam Rockwell), Tyler got bit by the comedy bug and joined the schools improv group with fellow future stars Margaret Cho and Rockwell. She left the city for Dartmouth College, but later came back to work at a San Francisco advertising firm until finally realizing she was born to make funnies and moved to LA (boo).
5. Robin Williams
This list would obviously not be complete without the late, great, Robin Williams. Williams wasn't born in the Bay, but moved to Tiburon, California at 16, where he attended nearby Redwood High School and was voted both "Funniest" and "Most Likely Not to Succeed." As a young stand-up at comedy clubs in San Francisco, Williams was a leader in the "comedy renaissance," a time when San Francisco led the nation in producing and nourishing comics, thanks to a free-spirited community of artists and revolutionaries coming out of the free love era of the 1960s. Robin Williams traveled the world and starred in some of the most hilarious and most heart-warming films of his lifetime, but always held a special place in his heart for The City by the Bay. His legacy lives on in the funny bones of all San Francisco comics. Now let's go have an Aladdin themed rager at the Mrs. Doubtfire house.