From its late disco inception in 1977, the SHN theatre company has been promoting and producing the very best plays, musicals, and other staged theatrical events. Today, SHN is the top theatrical entertainment company in San Francisco, giving seasoned thespians and live theater newbies everywhere an opportunity to have a Broadway experience by the Bay. In order to give our regards to SHN, and be remembered in Union Square, here are 5 Facts About SHN.
1. Say Shorenstein Hays Nederlander 5 Times Fast
SHN is named as such after award winning Broadway producers Carole Shorenstein Hays and Robert Nederlander (Shorenstein Hays Nederlander Theatres just doesn't roll off the tongue as well as SHN does). Shorenstein Hays recently left SHN, but still operates the Curran Theatre. Robert Nederlander is Co-Owner and once was the Managing General Partner of the New York Yankees Baseball Club, but we won't hold that against him. Go Giants.
2. If You Love Theater and Gambling
For those of us who can't afford to go to the theatre as much as we would like, some SHN theaters offer an opportunity to attend a show for as little as $29 per ticket, as long as you have the cash in your hand, and luck on your side. These lottery drawings are done 2 hours before showtime, you're only allowed one entry per person, and security is tighter than the guards around Beyonce's weaves. But if you have a couple hours to spare and a leprechaun's foot in your pocket, it's a great way to get amazing seats to an award winning show for a fraction of the price.
3. Twice the Theaters Twice the Fun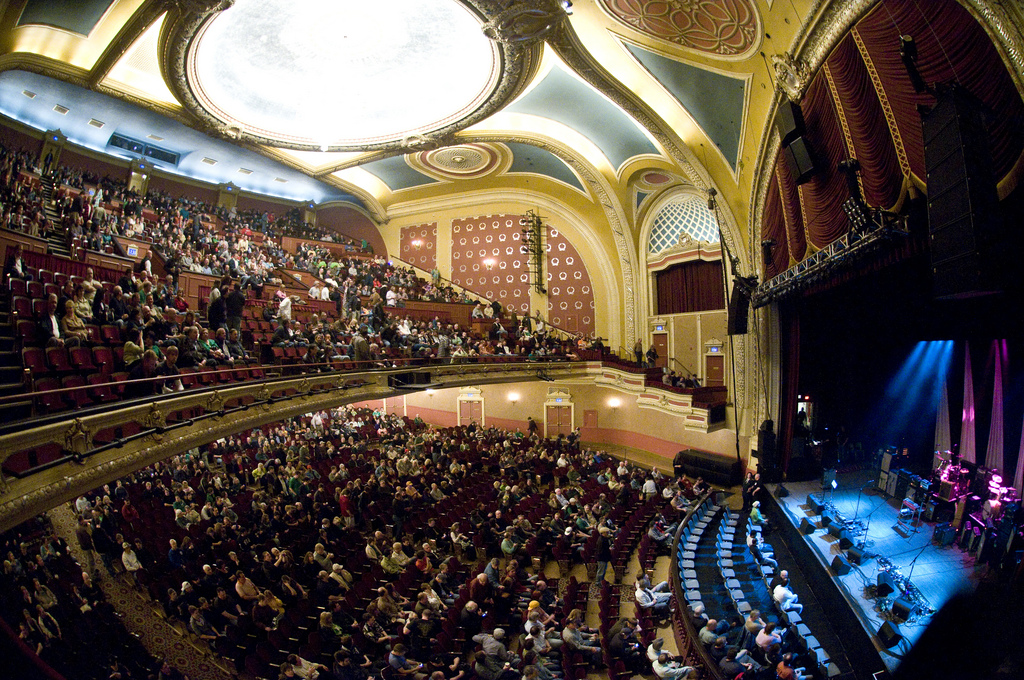 The SHN operates out of not one, but two, San Francisco theaters; the Orpheum, and Golden Gate Theater. With the  Orpheum at 700, and the Golden Gate at 2,297, you could see a show every single day this year, and more, and never sit in the same seat twice. Or see the same ghost twice. All theaters are haunted. Fact.
4. If You Can Make It Here…
SHN has hosted the world premieres and pre-Broadway engagements of several shows including: Wicked, Mamma Mia!, Baz Luhrman's La Bohème, the 2006 revival of A Chorus Line, Legally Blonde The Musical, and more! If it wasn't for SHN, the world might never know the magic that was Idina Menzel and Kristin Chenoweth changing for the good in Wicked. No wonder they call Broadway the SHN of the East.
5. 
Nobody Puts SHN in the Corner
The future of SHN is as bright as the spotlight on a Broadway diva belting out the last note of her climatic no-ones-gonna-bring-me-down-don't-rain-on-my-parade ballad. Just a few of the shows coming up this season are, the Catskills classic, Dirty Dancing, Cabaret, Beautiful; The Carole King Musical, and the less musical, but just as theatric Mythbusters: Jamie & Adam Unleashed! As well as a night where lovers of stars on stage, and stars in the sky can come together to see An Evening with Neil deGrasse Tyson. Maybe SHN can get Tyson to help out in writing a musical called Pluto: Still a Planet in Our Hearts. Well, we can dream!